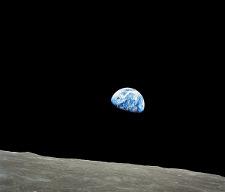 From DBSJ. This installment discusses the seventh, eighth, and ninth of nine essentials of YEC. Read the series.
(7) Sin as the Cause of Death
Somewhat paradoxically, the evolutionary model makes death an important ingredient for life even though it cannot really explain why death came about or why it was necessary to begin with. Without continued death of the unfit and repeated "experiments" that result in death, life cannot arise or continue. Biblical theology teaches an entirely different idea. The creation was initially perfect, but then sin intruded.
Sin caused the Fall of mankind and death came as a consequence of sin. Thus death came about only after the Fall. We have to believe this if we are to take Romans 5:12 seriously: "Therefore, just as sin came into the world through one man, and death [came into the world] through sin."25
One of the purposes of the Genesis text is to explain where death comes from. God through Moses is giving to later generations the precise cause of death. Everyone experiences death of loved ones, but apart from the Genesis history of creation, they may wonder why death happens. The plain explanation of Scripture is that death occurs because of sin.
1178 reads