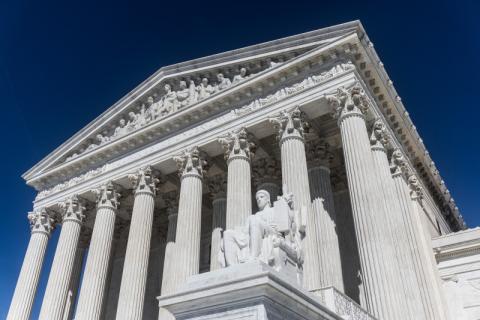 In the last article, we saw the Court determined public health considerations cannot run roughshod over religious liberty concerns. Justice Gorsuch, who seemed particularly outraged, quipped the Constitution does not take a sabbatical during a pandemic. However, Justices Breyer, Sotomayor and Kagan disagree. They wish to continue to defer to Governors and public health orders.
Thus, according to experts, the risk of transmission is higher when people are in close contact with one another for prolonged periods of time, particularly indoors or in other enclosed spaces. The nature of the epidemic, the spikes, the uncertainties, and the need for quick action, taken together, mean that the State has countervailing arguments based upon health, safety, and administrative considerations that must be balanced against the applicants' First Amendment challenges.

Breyer dissent, p. 4.
I suspect (but, of course, cannot prove) these Justices simply do not appreciate the importance of religious worship and are therefore incapable of adequately protecting it. I'm unmoved by stories about how Joe Biden (et al) have "deep Christian faith." The Christian faith isn't play-dough to be molded and appropriated by the owner. It's objective. It has content. It has meaning. The ideologies of Joe Biden and Kamala Harris (and, for that matter, President Trump) largely do not comport with the Christian faith and message.
510 reads