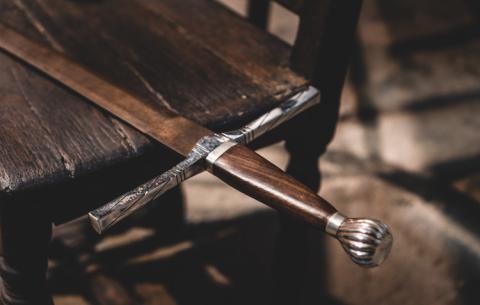 When the biblical fundamentalist movement was in its heyday, evangelicals often complained that the movement was afflicted with a misplaced militance. It seemed to be at war with fellow believers. Today, some of the same evangelicals are caught up in a misplaced militance of their own.
They're constantly emphasizing battle against American culture and government.
It's not entirely an emphasis problem, but mostly. Much of what's trending in our culture is a continued departure from our Christianity-influenced roots. Riding that wave, some of what's trending in government is also increasingly hostile toward a traditional, Christian way of life—as well as hostile toward certain freedoms.
If your focus is narrow, the situation looks worse than it really is. But let's stipulate that some bad things are happening in society and government, and we should try to slow or reverse these problems—in ways that don't undermine the rule of law or work against our higher priorities as Christians.
And that's the problem. Overemphasizing a lower priority always sucks time, energy, and passion from higher priorities.
Against this emphasis problem, let's consider a simple question:
When we look at "militant" language in the New Testament, what do we see identified as the target(s) of our struggle?
To hear some talk, you would think "the world" would be in the spiritual crosshairs everywhere in the NT. But that's not what we find.
869 reads