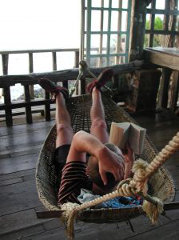 Romans 12:6-8 describes eight gifts: prophecy, serving, teaching, exhorting, giving, leading, and mercy. 1 Corinthians 12:8-10 lists nine manifestations of the Spirit: word of wisdom, word of knowledge, faith, gifts of healing, miracles, prophecy, distinguishing of spirits, tongues, interpretation of tongues. Verse 28 adds eight appointments: apostles, prophets, teachers, miracles, healings, helps, administrations, and tongues. 1 Peter 4:11 mentions only two gifts: speaking and serving.
We know that every believer has the Spirit of God (Rom 8:9; Eph 1:13-14), that "we have gifts that differ" (Rom 12:6), that to "each one is given a manifestation of the Spirit" (1 Cor 12:7), and that "each one has received a special gift" (1 Pet 4:10). We also know that while identifying one's spiritual gifts(s) with certainty is not required and may not even be entirely possible, the Spirit's giving and manifesting is not at all irrelevant. These gifts are designed to play an important role in the church. After all, they are deliberately tasked means designed to work toward one vital end: "so that in all things God may be glorified through Jesus Christ, to whom belongs the glory and dominion forever and ever. Amen" (1 Pet 4:11b). If their purpose is His glory, then ignoring them is not an option.
But if a person is, for example, fairly certain that they have been gifted with teaching, then what are they to do when faced with a different ministry opportunity having little or nothing to do with teaching? What if there is a financial need in the church that the "teacher" is aware of and has the means to help resolve. Can he claim that he is only to function as a teacher, and hasn't got the gift of helps? Does this absolve him of any responsibility toward the needy family? 2 Corinthians 8:14 describes the purpose of abundance as for supplying needs (without any reference to spiritual gifting, by the way). Paul adds in 9:8 a broader purpose statement for abundance: "…always having all sufficiency in everything, you may have an abundance for every good deed." Every good deed implies that one's work and service is to extend beyond personal spiritual gifting, though a case could be made that all gifting—including God's provision of material wealth—is spiritual gifting.
674 reads