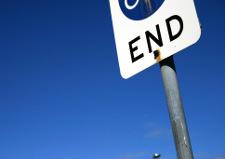 From Maranatha Baptist Theological Journal, Vol 3, No. 2, Fall 2013. Reproduced with permission.
The issue of whether revelation from God and the supernatural gifts of the Spirit have ceased is an issue of intense debate in the Christian world today. Perhaps the beginnings of the modern discussion can be traced to 1956 when Christian Life published the article "Is Evangelical Theology Changing?"1 Prior to that time the Pentecostal movement was seen as an evangelical "fringe" movement. The article listed one of the subjects that evangelicals were discussing as "A willingness to re-examine beliefs concerning the work of the Holy Spirit."2 At that time the discussion was between the Evangelicals and the Pentecostals. The ensuing years have seen the rise of the Charismatic Movement and the Third Wave.
Today the Charismatics are a part of mainstream evangelicalism. And some Evangelicals who embrace otherwise traditional theological positions are also identifying themselves as Charismatics. Several of these influential leaders affirm that at least some of the sign gifts of the Spirit are at work in the churches today.
2061 reads