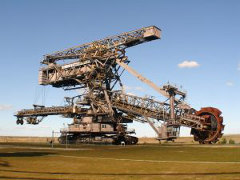 Reprinted with permission from As I See It, which is available free by writing to the editor at dkutilek@juno.com
The series so far.
Man the taker, man the exploiter
God provided man with a remarkably rich world to inhabit—abundant in edible plants (man and the animals all being originally vegetarian, Genesis 1:29) and land that could be agriculturally extremely productive when worked by human hands. There were great expanses of fresh and salt water for human use and teaming with huge quantities of fish (Genesis 1:20-22). The skies and the land supported vast numbers of birds, mammals and reptiles (Genesis 1:20-22, 24-25), some of which were suitable for domestication. There were immense forests of thousands of distinct species of trees suitable for an endless list of uses (a list limited only by man's ingenuity), to say nothing of the herbaceous plants, whose species number in the tens of thousands (Genesis 1:11, 12). And the world was richly provided with minerals—in all, more than 100 separate elements, and untold compounds of those elements. From these, man could refine metals, purify or create chemicals, and fabricate an endless number of objects for his material needs, comfort or whim.
1648 reads