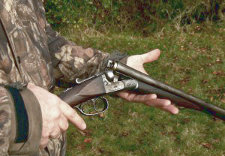 Reprinted with permission from As I See It, which is available free by writing to the editor at dkutilek@juno.com. Read the series so far.
In the scale of relative value, a man—a human being—is of considerably more worth than any of the animals. Jesus said, "Aren't two sparrows sold for a copper coin? Yet not one of them falls to the ground apart from your Father's will…. So, don't be afraid. You are of more value than many sparrows," (Matt. 10:29, 31; see also Luke 12:6-7). The ubiquitous and commonplace sparrows are of only minuscule economic and other value individually, very much less than a man (and, incidentally, have no "rights" per se). And yet they are not altogether "worthless." As God's direct creation, they, like man, have inherent worth and purpose in their existence. So there is this "tension" in man's relationship with the animals—at one and the same time, they are worth less than he, yet they are not completely worthless.
This principle of valuing human life over animal life is found in the Law given at Sinai: "If an ox gores a man or a woman to death, then the ox shall surely be stoned," (Exod. 21:28a). An animal—a creature subservient to man by God's design and appointment (Gen. 1:26-28)—that harms its superior in God's order of subordination, is to be exterminated (see also Gen. 9:4). This same principle may have been involved in the judgment meted out on the literal snake in Eden which was used by—possessed by—Satan (Gen. 3:14) to bring harm to mankind, the crown of God's creation. It is common practice even in India, where animal life is excessively venerated due to Hindu religious teaching, to kill man-eating tigers, and rightly so. We commonly and entirely reasonably kill animals that pose a real and immediate danger to human life and health—poisonous spiders and poisonous snakes, rabid skunks, feral pigs, dogs and cats, grizzlies and mountain lions, disease-carrying mosquitoes and rats, sharks and more that intrude into human habitat.
652 reads