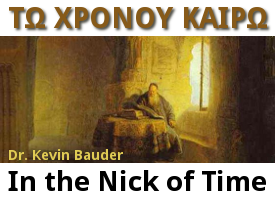 Read Part 1, Part 2, and Part 3.
No human culture has ever been truly Christian. In some instances, however, the influence of Christian categories has been greater than others. Particularly in the West, a sort of Christianization held sway for a millennium or more. The question is, how and why did that consensus change?
A short answer to this question almost requires one to resort to generalizations. It is also made easier by a bit of anachronism, i.e., by using some later ways of speaking to articulate perspectives in a way that they would not have been articulated in the Middle Ages.
One of the most important categories for understanding premodern thought is the distinction between fact and truth. Facts, i.e., particular events and objects, have no meaning in themselves. They gain their meaning from their location in a context, whether that context is real (as it was thought to be in the Middle Ages) or imposed (as it is thought to be in postmodernism).
2594 reads