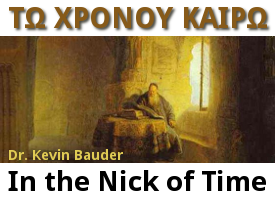 Read Part 1, Part 2, Part 3, Part 4, Part 5, and Part 6.
As Matthew Arnold envisioned it, high culture is the effort to "know the best that has been thought and said in the world" (Culture and Anarchy). It consists of those products of civilization that are deliberately meant to preserve, shape, and propagate human ideals and mores. It is encountered in libraries, academies, museums, and concert halls. It includes philosophy (broadly defined), the humanities, belles-lettres, music, the visual arts, and the performing arts. High culture can be contrasted with traditional or folk cultures as well as with popular or mass culture.
Each major civilization has produced its own high culture. Typically, high cultures have centered upon worship—not surprisingly, since every culture is the incarnation of a religion. From this center, however, each culture has gone on to examine the enduring aspects of human life: birth and death, comedy and tragedy, love and marriage and childbearing, hearth, home, valor and friendship, among others. They also explore answers to the perennial questions such as the nature of existence, truth, freedom, justice, duty, goodness, and beauty.
Christian leaders have been ambivalent in their opinion of high culture. Saul of Tarsus imbibed deeply from the high cultures of his day, but after his conversion he refused to rely upon cultural sophistication as a strategy for advancing the gospel. Even then, however, he clearly employed his cultural skills in the composition of his epistles. Tertullian, rejecting philosophy as only a trained rhetor could, asked "What has Jerusalem to do with Athens?" Others, such as Clement of Alexandria, followed by his pupil Origen, virtually subordinated Christian doctrine to the major philosophies of their day.
This ambivalence has a reason. On the one hand, the content of the various high cultures has often militated against Christian perspectives. On the other hand, the articulation of Christian perspectives seems to require mastery of the very disciplines that are perpetuated within high culture. The utterly unlettered or completely bumptious have only rarely made much of a contribution to Christian thought or sensibility.
14745 reads