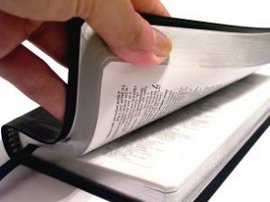 Republished with permission from Dr. Reluctant. In this series, Dr. Henebury responds to a collection of criticisms of dispensationalism entitled "95 Theses against Dispensationalism" written by a group called "The Nicene Council." Read the series so far.
Thesis 86
Despite the tendency of some dispensationalist scholars to interpret the Kingdom Parables negatively, so that they view the movement from hundredfold to sixty to thirty in Matt 13:8 as marking "the course of the age," and in Matt 13:31-33 "the mustard seed refers to the perversion of God's purpose in this age, while the leaven refers to the corruption of the divine agency" (J. D. Pentecost), Christ presents these parables as signifying "the kingdom of heaven" which He came to establish and which in other parables he presents as a treasure.
Response
It has to said that the composers of these 95 Theses have not proven themselves shining examples in rightly representing the opinions of dispensationalists. A quick perusal of several authors (e.g. Pentecost, Things To Come and the commentaries on Matthew by Toussaint and by Glasscock) revealed they believed nothing of the sort about Matthew 13:8, unless, of course, it is the standard view that the four soils represent four kinds of receptors (hearts) and their attitudes to the Word. Those whose hearts receive the Word grow in understanding (Toussaint). Is this objectionable?
On the "Mustard Seed," Ed Glasscock wisely states, "Trying to identify the birds is useless speculation, and to build doctrine from such obscure analogy is dangerous" (292). He may well be right. Pentecost's negative view is based upon the way the Lord used "birds" in the previous parable (13:4, 19) so it cannot be brushed aside simply because it is "negative." Perhaps Pentecost's interpretation is wrong? Some dispensationalists disagree with it (e.g. Toussaint and Glasscock). Christian interpreters get it wrong sometimes. What one must ask is whether they provide any decent textual and theological arguments for their view. At any rate, one would not expect to be at the pointed end of a "thesis" just because certain brethren didn't like your "negative" explanation.
1399 reads