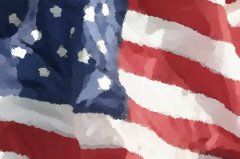 In our cynical time when it's fashionable to bash the establishment whether it's the church or state, I found this 2011 interview refreshing. In it, Scott Simon talks with Alexendra Pelosi about her documentary chronicling the lives of new citizens. It's called Citizen USA: A 50 State Road Trip.
Nearly a million people become US citizens each year and for many of them, it's the path to a better life. But surprisingly a better life often is defined by the little things– walking down safe streets, available, inexpensive food, and the ability to work hard to build a better future for your family. The very things we take for granted. Here are a couple quotes:
For me, it's, you know, I can take my family around the block for a walk with a stroller and I don't have to be worried about being hijacked. Sometimes you forget that every day's a blessing. You wake up and it's a gift.
I love it because you just dial the number [911] and then they come right away for your rescue.
944 reads