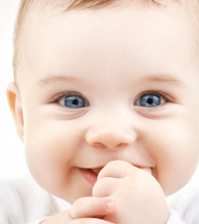 This article is adapted from a sermon, of the same title, I preached on 20 January 2019. The audio and video are here.
What should a Christian think about abortion? There probably isn't a more personal, more sensitive topic a pastor can discuss. I hope this article helps Christians think about this issue deeply and constructively, that it presents a winsome, persuasive case for unbelievers, and also showcases God's grace, mercy and love – even in the face of a terrible sin like abortion.
Defining the terms
I will be talking about induced abortion. There are different kinds of induced abortion:
Therapeutic: to save the life of the mother
Eugenic: to avoid a physical or mental handicap regarding child
Elective: a decision by mother (or both parents) to terminate the pregnancy
In this article, I'll be talking about elective abortion. But, before we begin, it's important for Christians to emphasize that God can forgive abortion. He can forgive anything, for anyone who comes to Him. Even though we're each born as children of wrath, God is rich in mercy, grace, love and kindness (Eph 2:1-7).
Why is human life sacred? 
The best explanation of why human life is special and sacred is from the Book of Genesis. It says God created the first human being, gave him life, made him a living creature:
1036 reads