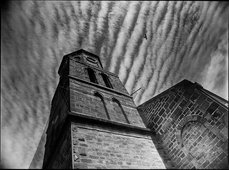 You don't have to spend much time in the Christian blogosphere before you encounter the stories of those who have been hurt by the Church. These first-person narratives are often raw and unsettling—they include details that most of us would rather not know, and ones that once we do, we can't easily erase from our minds. These stories are unusually transparent and reveal a pain that is clearly lingering. Because of this, it's easy for some to discount them as exercises in self-absorption and unhealthy introspection. After all, shouldn't we leave the past in the past? Can't we just move on?
And we could do that, we could let things lie if spiritual abuse weren't an ever-present reality, if it didn't regularly make headline news. We could move on if pastors didn't tell seventeen-year-old girls that they were "God's gifts" to fulfill them sexually. If victims of such abuse were not made to feel that they were somehow responsible or that they would hurt "Christ's cause" to speak about it.
And I guess we could leave well enough alone if spiritual abuse didn't cut both ways. If ministries didn't routinely supplement budgets by underpaying staff with the caveat that they'll be eligible for welfare. If pastors' wives and children weren't targeted for the sake of simply existing. If 1,700 pastors didn't leave ministry every month—many out of despair and discouragement.
But they do.
2356 reads