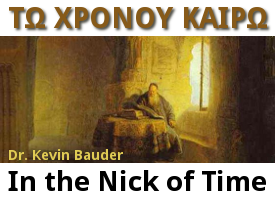 We used to think that the problem of child molestation belonged to other people, but not to fundamental Baptists. Now we are learning otherwise. We are hearing more and more reports of sexual predation, pedophilia, and cover-ups on the part of fundamental Baptist leaders. The resulting impression upon the public is that the clergy of Baptist fundamentalism is unusually goatish, thuggish, and corrupt.
This is not the place to evaluate the truth of individual claims. In a few instances individuals have probably been accused unfairly. Over the past five years, however, too many of these episodes have been verified for us to dismiss them all. Men have gone to prison. More should. The problem is too widespread and has affected too many of the different networks of fundamentalism to permit us to believe that it is merely anomalous or that it is limited only to one branch of fundamentalism.
What is being exposed within fundamentalism is heinous. Pastors, missionaries, and deacons have preyed upon the powerless. Even worse, Christian leaders and Christian organizations have covered up the commission of these crimes. The effect has been to protect the perpetrators. Those who have suffered most—the victims—have been denied justice and have seen their abusers keep their freedom, their livelihoods, and sometimes even their positions of leadership.
18819 reads