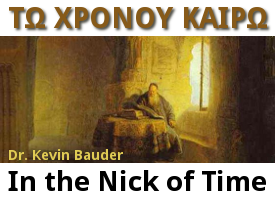 Read the series so far.
God commanded that Israelite males should be circumcised as a mark of their inclusion in the covenant that was made with Abraham, Isaac, and Jacob. This command was never rescinded. As a characteristic of Jewish people, it has been perpetuated to the present day.
In the Torah, however, Moses clearly implied that external circumcision was not a sufficient condition for enjoying the covenant blessings. Early in Deuteronomy he addressed the stubbornness of the Israelites by instructing them to circumcise their hearts (Deut. 10:16). Later in the book he spoke of a time when the nation of Israel would fall under the judgment of God, be driven into exile, and then be regathered into the land. At that time, he said, God would circumcise the heart of the entire nation to love the Lord God (Deut. 30:6). The circumcised heart of Deuteronomy appears to correspond to Ezekiel's "new heart" or "heart of flesh" (Eze. 36:26) as well as the law written on the heart (Jer. 31:33).
All of these passages are focusing upon an inward change or transformation that accompanies repentance and results in devotion and obedience to God. This inward change is something that God Himself will work. According to the prophetic passages, God will someday accomplish this inward change within the entire nation of Israel. What would eventually be done for the nation, however, could be worked in the individual heart at any period of salvation history. This change is almost certainly the same thing that Jesus calls being "born from above" (John 3:3), and that Paul refers to as the "washing of regeneration" (Titus 3:5).
1622 reads