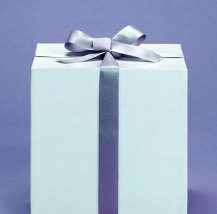 In discussing the unity and maturing of believers, Paul describes in Ephesians 4 how God's comprehensive and unified work results in grace for each individual believer (Eph 4:7). Each of us can rejoice, knowing that God has given us individually the grace we need, while at the same time we can understand that we are not independent of Him nor of each other. We are designed to function as His body—as one—even though we are individual members of His body.
Considering the unique source of grace and the gifts that stem from grace, Paul explains that Christ gave the gift (4:7), and He gave gifts (4:8). His grace included not just the singular gift of salvation (as described in Eph. 2:8-9), but also everything necessary for complete sanctification (as described in Eph. 2:10).
Ephesians 4:11 identifies four vital gifts: "and He gave indeed the apostles, and the prophets, and the evangelists, and the pastors and teachers." This is a literal translation accounting for each Greek word in the passage. Notice that the objects of verb gave are preceded in each case by the definite article the. Also notice the passage does not say that He gave the gift of apostleship, prophecy, evangelism, and pastoring and teaching—if that is what Paul intended to say, he could have easily structured the passage to make that meaning clear. Instead, he identifies the gifts as the apostles themselves, the prophets themselves, the evangelists themselves, and the pastors and teachers themselves.
1780 reads