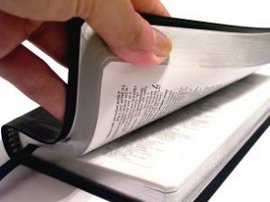 Republished with permission from Dr. Reluctant. In this series, Dr. Henebury responds to a collection of criticisms of dispensationalism entitled "95 Theses against Dispensationalism" written by a group called "The Nicene Council." Read the series so far.
Thesis 68
Contrary to dispensationalists' view of the mark of the beast, most of them seeing in the beast's number a series of three sixes, the Bible presents it not as three numbers (6-6-6) but one singular number (666) with the total numerical value of "six hundred and sixty-six" (Rev 13:18b).
Response: Our friends have been reading the enthusiasts again, and lumping all dispensationalists in with them. How would they feel if we cited Harold Camping and used him as our exemplar to critique Reformed theology? But the reader is advised to check the works of Ryrie, Walvoord, Pentecost, Fruchtenbaum, Couch, Ice and others for himself and see whether they commit this error. Most dispensationalists are wary of saying much about this number (singular), but are content to say that its meaning will be apparent to those wise enough to recognize it in that day.
767 reads