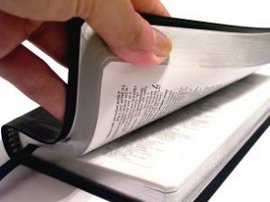 Republished with permission from Dr. Reluctant. In this series, Dr. Henebury responds to a collection of criticisms of dispensationalism entitled "95 Theses against Dispensationalism" written by a group called "The Nicene Council." Read the rest of the series.
Below are my final thoughts on the "95 Theses Against Dispensationalism." I could wish that these criticisms of dispensationalism were less hapless. The system itself is open to more piercing critical analysis than has been demonstrated by the "Nicene Council." I do not really care whether I am this or that kind of theologian; I do care about being biblical! So if I am "dispensational" in my outlook rather than leaning to Covenant Theology, so be it. As I have said before, I prefer to be viewed as a "biblical covenantalist" and have done with the dispensational moniker altogether. For continuity's sake I have started numbering where I left off last time.
5. Underlying covenant theology
Although the "95 Theses" make no explicit mention of covenant theology (CT), it is always lurking in the background, shaping the thinking behind the formulations of the Nicene Council. Now it is certainly not a crime to be a covenant theologian. Christians generally have benefitted greatly from some of the work of the Puritans and the Dutch Nadere Reformatie. None can read the works of Boston, Edwards, the Hodges, Warfield, Cunningham, Candlish, Kuyper, Bavinck, Murray, Van Til, and a host of others without benefitting. But I make bold to suggest that none of the really beneficial materials produced by these men—that is to say, nothing that can be shown to come directly from the text of Scripture—is reliant upon covenant theology for its existence, other than the fact that CT has a conceptual, and thus instrumental, genius for promoting abstract thought (no small complement coming from a dispensationalist).
1096 reads