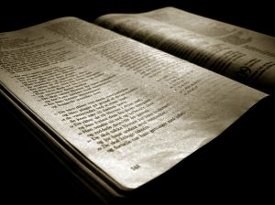 Reading sermon outlines has never been one of my favorite things to do. Creating them, though, is another story. It's therapeutic. The other day I discovered that dusting off old ones and tidying them up was a healthy exercise as well. There's a certain amount of "preaching to yourself" involved, and who doesn't need more of that?
We also occasionally get requests for sermon outlines at SI—and I'm pretty sure I've got a handful or two collecting digital dust on my hard drive.
This first installment dates from 2002, the beginning of a series preaching through 1 Peter. I like to think my later outlines are much better, after a decade of practice (and some small improvements did creep in here and there during editing). It did my heart good to ponder the truths here and I hope they will bless some of you as well.
1323 reads