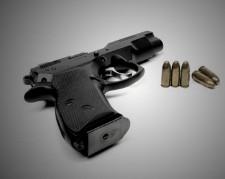 From Baptist Bulletin, March/April 2016, used by permission. All rights reserved. Read Part 1 and Part 2.
Other Considerations
We might wish for more clear texts in the New Testament that are addressed explicitly to the question of self-defense. But since we do not have such data without forcing texts to discuss matters they are not intended to address, a Christian perspective of the question of self-defense must be more indirect. Thus, we shift now from exegesis to an analysis of the social, theological, and ethical concerns.
Contemporary Social & Pragmatic Concerns
We will first address some of the concerns of contemporary American society and note implications of the American social setting. These issues are today discussed almost entirely in terms of defensive weapons, most commonly handguns, though any lethal weapons (knives, long guns, etc.) are relevant.
4193 reads