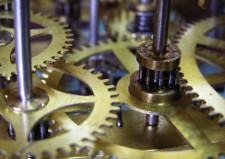 (A follow up to Scientism Isn't Science)
Naturalism is defined by Stewart Goetz & Charles Taliaferro in this way:
Naturalism—very roughly—may be defined as the philosophy that everything that exists is a part of nature and that there is no reality beyond or outside of nature. (Naturalism, 6)
Something being "a part of nature" is here meant to exclude the supernatural. Naturalism then is opposed to supernaturalism. It is seeing all things as natural and nothing as being supernatural. It is this view of the world which informs scientism, and it is this same view which informs modern scientific procedure. Although it is important to say that the procedure does not lead every scientist to embrace scientism (the belief that all questions about reality can be scientifically determined), scientism certainly needs the procedure. This procedure is what is called "methodological naturalism" (MN).
1372 reads