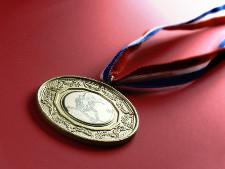 Reposted with permission from the Cripplegate. Read Part 1.
Previously I wrote a response to Dr Wellum's video in which he expressed doubt about the existence of degrees of rewards in heaven. In addition, he stated the following: "We are not to be people who are living our lives thinking that 'Oh I'm doing this or living the Christian life in order to gain closer position to the Lord, or you know, on the streets of gold or something or a greater mansion or a greater privilege.' All of that is quite wrong thinking in terms of Scripture, right?"
In contrast with Wellum I would argue that the Bible does indeed teach us to strive for eternal rewards and that we are clearly encouraged to expect greater privilege and responsibility, which may also involve more interaction with (or reporting to, or consulting with) the Lord, as we rule and reign alongside him in varying spheres of responsibility and diverse capacities of service.
For a full and in-depth treatment of this astounding and motivating doctrine, see the book, The Preacher's Payday.
1663 reads