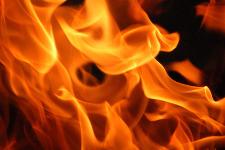 Some years ago, I was visiting a small rural church in Michigan where a preacher delivered a message on revival. His text was Genesis 26:18.
And Isaac digged again the wells of water, which they had digged in the days of Abraham his father; for the Philistines had stopped them after the death of Abraham.
He argued passionately that what we need more than anything else in these times is revival. In fact, revival would solve every significant problem that exists in our nation, our churches, and in the lives of God's people everywhere. Near the end of his message, he summarized with these words. "Our nation needs revival, God's people need revival, we here—we all need revival… I need revival."
The message illustrates a widespread way of thinking about revival and a common pattern in pulpit use of the term. But three problems with this usage call for our attention.
12859 reads