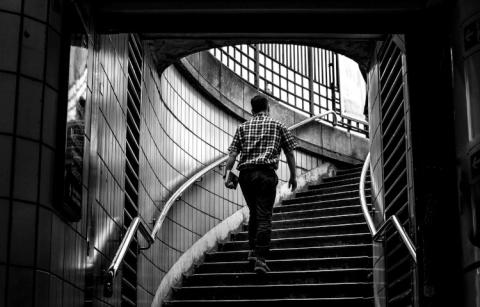 Many Americans have welcomed 2022 by making New Year's Resolutions. "A new year resolution," according to one dictionary, "is a commitment that an individual makes to one or more personal goals, projects, or the reforming of a habit. This lifestyle change is generally interpreted as advantageous, and it's done to improve [a person's] wellbeing."1 According to a recent study by Statista,2 the 10 most popular New Year's resolutions are as follows (which I'll list in reverse order):
#10: Cut down on alcohol (15%)
#9: Quit smoking (19%)
#8: Reduce stress on the job (20%)
#7: Improve job performance (23%)
#6: Spend less time on social media (24%) [relatively new]
#5: Live more economically (30%)
#4: Lose weight (31%) [Top on some lists]
#3: Spend more time with family/friends (34%) [big since COVID]
#2: Eat healthier (42%)
#1: Exercise more (44%)
If you search the Internet for "10 most popular," you'll find some variation. But there's one thing all the lists have in common: they all leave God out of the picture! To be clear, there's nothing wrong with reducing stress, getting our finances in order, and doing things that promote good health. But Jesus told his followers, "Seek first God's kingdom and his righteousness, and all these other things will be added to you" (Matt 6:33). In other words, Christ is calling us to keep our priorities straight.
1205 reads