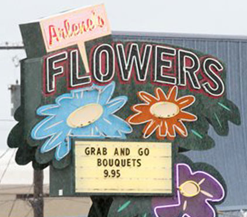 On 01 March 2013, Robert Ingelsoll strolled into Arlene's Flowers in Richland, WA. He was a gay man. The shop owner, Barronelle Stutzman, knew him. He'd been a good customer for over nine years and had bought flowers from her shop perhaps 20 times. Ingelsoll estimated he'd spent around $4,500 in her store over the years.
Stutzman knew him to be gay, and had knowingly made and fashioned numerous floral arrangements for Ingelsoll over the years for events such as birthdays, Valentine's Day and anniversaries. On these occasions, Stutzman was aware Ingelsoll intended these arrangements for his romantic partner, Curt Freed.1
Today, however, was different. Ingersoll was planning his wedding, and he wanted Arlene's Flowers to handle the floral arrangements. At a later deposition, Stutzman explained how the conversation went:2
Q: Tell me what you remember about your conversation with [Ingelsoll].

A: He came in and we were just chitchatting, and he said that he was going to get married. Wanted something really simple, khaki I believe he said. And I just put my hand on his and told him because of my relationship with Jesus Christ I couldn't do that, couldn't do his wedding.

Q: Did you tell him that before he finished telling you what he wanted?

A: He said it was going to be very simple.
10197 reads