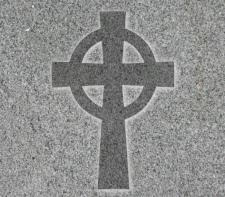 From Faith Pulpit. Read Part 1.
II. The origin and nature of the church evaluated from Ephesians 2:11-15
Reformed theology sees all the elect from Adam onward as part of the universal church.
The catholic or universal church, which (with respect to the internal work of the Spirit and truth of grace) may be called invisible, consists of the whole number of the elect, that have been, are, or shall be gathered into one, under Christ, the head thereof; and is the spouse, the body, the fullness of him that filleth all in all. (LBCF, XXVI:1)
Israel in the Old Testament is called "the Jewish church" (LBCF, XXI:1).
Many Baptists do not see either the universal Body of Christ or the local church in the Old Testament. Here is one reason why:
In Ephesians 2:11-15 Paul states:
1713 reads