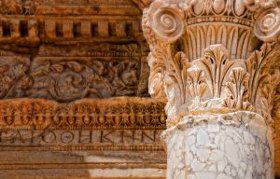 Read Part 1, Part 2.
Corinthians and the rapture
The church which Paul (and later Apollos) established in Corinth had a special problem with the doctrine of bodily resurrection. Like all Greeks, they rejected this concept because they wanted to be free at last from all physical limitations in the afterlife. That is why we read of the Athenian philosophers: "When they heard [from Paul at the Areopagus] of the resurrection of the dead, some mocked" (NKJV, Acts 17:32).
So Paul, as the apostle to the Gentiles (cf. Gal. 2:7-9), devoted a large section of his first letter to the Corinthians to the nature and reality of Christ's resurrection and the resurrection of all believers (1 Cor. 15:3-56).
But the climax of his entire discussion is the rapture of the church. "Behold, I tell you a mystery [Greek: mysterion—something previously unknown but now revealed]: We shall not all sleep [die], but we shall all be changed—in a moment, in the twinkling of an eye, at the last trumpet. For the trumpet will sound, and the dead will be raised incorruptible, and we shall be changed" (1 Cor. 15:51-52).
1012 reads