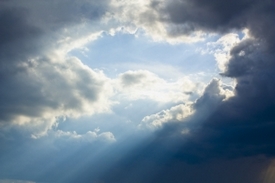 Read the series so far.
Resurrection and Corinthian/Greek philosophy
Why did so many in the church at Corinth have deep doubts about the promise of a resurrection body for believers? The amazing answer is that they did not want a resurrected body! Why not? Because they believed that such a body would be nothing more than what they already had—a weak, often painful, unimpressive thing. After all, they thought, who would really want to live forever in a resuscitated corpse?
Their drastic heresy on the design, function, significance and destiny of the human body, which they had learned from many Greek thinkers of that day, resulted in perverted views of morality and marriage. See how Paul had to deal with this in 1 Corinthians 6:15—"Do you not know that your bodies are members of Christ? Shall I then take the members of Christ and make them members of a harlot? Certainly not!" (NKJV).
In spite of the fact that we still possess sinful natures, even after being born again—a sad reality which Paul explains in Romans 7:15-25—the mortal body of the Christian is a divine temple! "Do you not know that your body is the temple of the Holy Spirit who is in you, whom you have from God, and you are not your own? For you were bought at a price; therefore glorify God in your body and in your spirit, which are God's" (1 Cor. 6:19-20).
664 reads