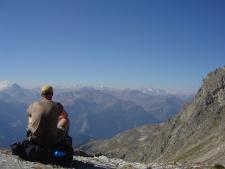 Calvin on God's Powers
John Calvin's treatment of Psalm 145 offers some great ruminations about the attributes of God. The psalm can be broken down into three parts:
Verses 1-3 are David on his own speaking of the greatness of God celebrating God's praise.
Verses 4-9 speak of David bringing in the people of whom he is king and bringing them to praise and prompting them to consider God's greatness and goodness.
Verses 10-21 he brings in the whole of creation; he is not satisfied with just himself praising God or with Israel praising God, but he wants the whole of God's creation to do what it ought to do, which is to look at the revelation of God that He has given and to respond in worship and praise to Him.
Calvin deals with Psalm 145 he speaks of his comments on verse one: "since God is constant in extending mercies, it would be highly improper in us to faint in his praises." He continues by saying that even when David was in his ascendancy he did not permit his royal trappings to "interfere with the glory due to God" (John Calvin, Commentary on Psalm 145:1).
It doesn't matter what we are in this world, God is far above us, God is transcendent, God is King over us, and our proper position is of worshipers. Calvin then refers to being overwhelmed by "the immensity of His power." Calvin means that we are brought out of ourselves and our condition by our ruminations upon God and His wonders.
1054 reads