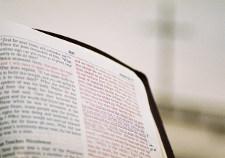 My filing system shows that I recently preached my 2000th sermon. This year I will complete 25 years of pastoral ministry. Praise God for His grace. I want to write down some of the things I have learned along the way. I think I'll do it in 3-4 separate posts, including what I have learned about preaching, about ministry and churches, about people, and about God.
Here are some things I have learned about preaching, in no particular order.
Preparing and preaching a sermon is like having a baby. You labor over it for many hours, sometimes right up until the minute you start speaking, and then it is born. If you've prepared diligently, something good will come out. It isn't always pretty, but it has potential.
6181 reads