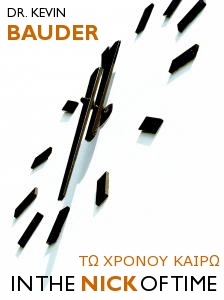 The entire "Now About Those Differences" series is available here.
SEPARATION! A History
No study of the relationship between fundamentalism and conservative evangelicalism would be complete without a discussion of separation. Since 1947 at the latest, the doctrine and practice of separation has been the single factor that has most distinguished fundamentalists from other evangelicals. For that reason alone, we need to ask whether separation is also a difference between fundamentalists and conservative evangelicals.
How we answer this question is going to depend upon how we define both fundamentalism and conservative evangelicalism. Solidifying those definitions is a more complicated business than an outsider might assume. From a secular or theologically liberal point of view, anyone who treats Scripture as normative and authoritative is a fundamentalist—up to and often including the Evangelical Left. At the opposite extreme is the following resolution, passed by the Fundamental Baptist Fellowship in 1979:
The Fundamental Baptist Fellowship recognizes the danger of the movement known as pseudo-fundamentalism, sees it as new evangelicalism in embryonic form, and calls upon all local Bible-believing churches to reject pseudo-fundamental activities as those of the Jerry Falwell ministries.
Strengthened versions of this statement were adopted by the FBF for several years. Other fundamentalists have made even more extreme pronouncements. The result is an odd situation. Liberals often see evangelicals as fundamentalists, while some fundamentalists have accused other fundamentalists of being incipient or actual neo-evangelicals.
Of course, Falwell and his sympathizers objected to being called "pseudo" anything. They insisted that they represented true, "historic" fundamentalism, tracing their pedigree to the authors of The Fundamentals. They took the position that one became a fundamentalist simply by affirming the fundamentals. According to this revision, historic fundamentalists believed in separation from unbelievers and apostates, but rarely or never from other believers.
6578 reads