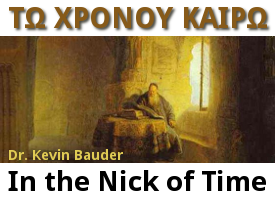 The entire "Now About Those Differences" series is available here.
Fellowship and the Evangelical Spectrum
Finally we come to the hard part. I have been writing about fundamentalists and conservative evangelicals. In the process, I have tried to articulate briefly a vision of Christian fellowship and separation. This vision involves a boundary (the gospel), outside of which no Christian fellowship is possible. It also involves a center, the whole counsel of God. Increasing levels of fellowship necessarily index to this center.
In my thinking, separation is simply the absence of fellowship. Outside of the boundary, separation is absolute. No Christian recognition should ever be given. Inside the boundary, separation is decided by the extent to which we Christians mutually hold the faith (the whole counsel of God) in its integrity.
27330 reads