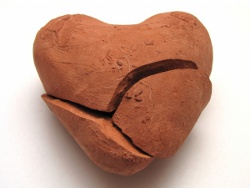 Biblical dispensationalism is not the easiest way to understand the Scriptures—but it is God's way.
For example, the easiest way to "understand" the Book of Revelation is to spiritualize it, as literally thousands of Bible students have done for centuries. The more difficult way, and the way that guarantees God's promised blessing to those "who [read] and those who hear the words of this prophecy" (NKJV, Rev. 1:3) is to recognize that Revelation is the capstone at the very top of the pyramid of written revelation, and that it builds upon and presupposes the truths revealed by God in the previous 65 books.
Revelation 2 and 3 can only be understood in the light of the book of Acts and the epistles, which offer God's plan and purpose for the church. Revelation 4 to 19 deals with the application of the New Covenant to national Israel and her relationship to Gentile nations during the seven years that precede the second coming of Christ. Revelation 20 gives us the timing and duration of events during the kingdom that was offered to Israel by John the Baptist and the Lord Jesus in the light of numerous Old Testament promises.
Revelation 21 and 22 give us absolutely spectacular glimpses into the eternal state, which follows the 1,000-year kingdom of Christ upon the earth. Significantly, dispensational distinctions between the church (cf. Rev. 21:14), Israel (cf. Rev. 21:12, 13) and the Gentiles (cf. Rev. 21:24-26) are identified and confirmed.
So here is the divine challenge for understanding such complexities as the New (Abrahamic) Covenant: "Be diligent to present yourself approved to God, a worker who does not need to be ashamed, rightly dividing the word of truth" (2 Tim. 2:15). In this regard, it is no wonder that many Bereans "believed" and proved to be "more fair-minded than those in Thessalonica." The reason? "They received the word with all readiness, and searched the Scriptures daily to find out whether these things [that Paul taught them] were so" (Acts 17:11, 12).
1497 reads