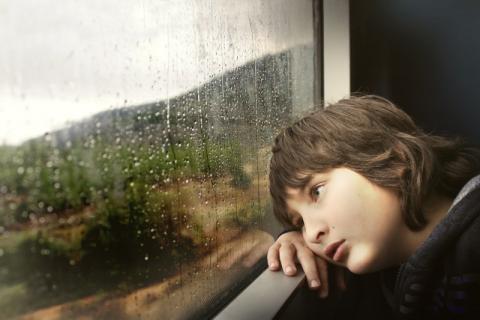 I love the Book of Hebrews. It has the deepest Christology in the New Testament and in all of scripture. It also makes us think very deeply about the similarities and differences for the faithful believing life between the Old Covenant and the New. This very issue has come up repeatedly over the past few weeks within my own congregation, as we've worked our way through the heart of the "Jesus is the different, better High Priest" section which begins at Hebrews 7. Because the benefits Jesus brings to the faithful covenant member are so much better, people naturally want to know what was so different about one's relationship with the Lord before Jesus came.
So, people ask questions. They want to know about salvation. They know it wasn't "by works," but so often people don't really know any more than that. They want to know about obedience—why did people obey God, back then? Fear or love? People ask about atonement—was it about getting back a salvation lost, or about maintaining a ruptured relationship that still existed? What's "new" about this New Covenant?
As every astute interpreter knows, these are weighty questions. Hard questions. If you're a dispensationalist of any flavor, I submit they're even harder. More specifically, the more you fancy discontinuity in your system, the harder these questions will be to explain without lots of charts. This short article outlines how I answered some of these questions just this morning.
1233 reads