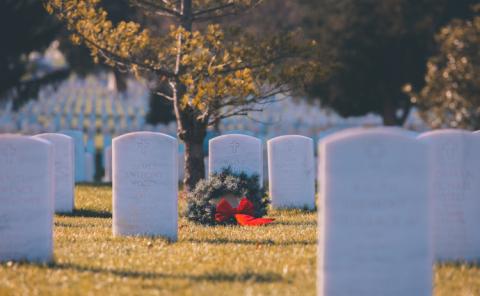 I have always loved Memorial Day. In fact, I celebrate it every Saturday night.
My ritual for the end of the week—normally as I am preparing to speak the next day on Sunday morning—involves watching Combat!, "TV's longest-running World War II drama."1 When I am at home—or even in a hotel, if I can find it—I watch another adventure featuring the boys from the Company K, Second Platoon right before going to bed.
The soldiers represented by Sgt. Saunders and his men were heroes who rescued the world from tyranny in their generation. According to the National World War II Museum, more than 12 million Americans would be engaged in this conflict by 1945, serving in the Army, Navy, Marines, and Coast Guard.2 In total, "More than 16 million American men and women served in the U.S. Armed Forces during World War II, and another 3.5 million worked as federal civilian employees during the war."3 More than 400,000 of them sacrificed all that they had in this world—their very lives—for the cause of freedom; more than 670,000 additional men and women were wounded.4 When you watch something even as realistic as Combat!, you realize the level of the sacrifice that they made, and you begin to marvel that so many could return to live out healthy and productive lives.
1368 reads