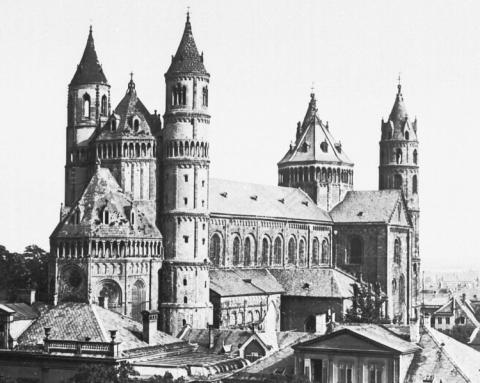 It was a warm, sunny autumn Wednesday afternoon when our bus rolled into Worms, Germany—the second-to-last stop on the final day of touring on our 500th anniversary Reformation trip.
The town was decorated almost as if Luther himself were returning.
At the side of the road, we saw signs that read "Solus Christus," "Sola Gratia," "Sola Fide" and "Sola Scriptura"—like the placards that city residents might post to salute a winning sports team.
I wish that we had had more time in Worms, although there is not much left to see with regard to the place where Luther stood 500 years ago this month and—in the face of absolute power combined with demonic evil—declared his fidelity and commitment to the Word of God alone.
The Bishop's Palace, where Holy Roman Emperor Charles V presided over the Diet of Worms, has been gone for more than 300 years. The spot where Luther is believed to have stood is now part of a sizeable park, and it is commemorated by a large pair of bronze shoes. There is a painting of the palace where Luther faced his accusers, along with some other historical markers.
Luther had preached his way through central Germany over the course of two weeks to get to Worms, and the thronging crowds cheered him exuberantly when he arrived. Humanly speaking, the fact that he had the people on his side was one of the factors that saved him.
His friends had cautioned him against going, fearing that he would be the next Jan Hus. The life stories of Luther and Hus are, in fact, intertwined at several key points.
339 reads