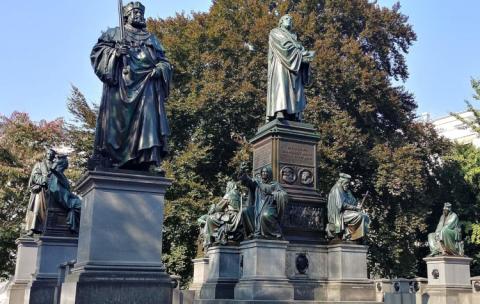 Read Part 1.
"Since God has given us the papacy," Pope Leo X stated dramatically, "let us enjoy it."
There was one man standing in the way of such enjoyment, however. Leo had little regard for the priest in Wittenberg, Dr. Martin Luther, who he referred to as "a drunken German."
"He will feel different when he is sober," concluded the pope.
His ability to underestimate Luther could not have been more profound.
The movement that would become the Reformation had advanced greatly in 1518 and 1519. Luther's encounters with church officials at the Heidelberg Disputation (in May of 1518), at the meeting at Augsburg (with Cardinal Cajetan in October of 1518) and at the Leipzig Debate (where he contended with Johann Eck in July of 1519) had forced him to evaluate the true source of authority. Ultimately, he would conclude that it had to be Scripture alone—Sola Scriptura, a term that would later be used to characterize the formal principle of the Reformation. His clash with the Holy Mother Church was quickly coming to a head.
But, in the providence of God, a web of complications kept the church, or even the Holy Roman Empire, from dealing as quickly or as forcefully with Luther as some thought necessary.
For one thing, the empire was without an emperor from the death of Maximilian I on Jan. 12, 1519, until the election of his grandson, Charles V, who began to reign on June 28, 1519.
1875 reads