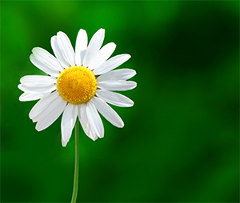 Reprinted with permission from Baptist Bulletin Jan/Feb 2013. All rights reserved.
A few months ago I was serving in my church's nursery during an evening service alongside a single woman who attended a Christian college, is now employed in the secular workforce, and faithfully serves Christ in ministries such as Awana, VBS, teaching, music, and hospitality. I'd been reading up on the challenges that marriage-minded Christian singles face, and I wanted to pick her brain regarding what she has experienced as a single in the church, as well as what she desires and hopes—things like, does she hope for marriage and family? If so, how does she meet Christian men? Has the church been a help to her as a single—has she felt cared for, encouraged, understood? Were believing friends, family, or those at church missing anything in their care for her during this season of life? My friend and I had just two little ones in the nursery that night, so as we cared for them, we had some time to talk.
"Most of my friends are married or dating," she said. "With friends getting married and having kids, the shape of those friendships is changing. Everyone in my Adult Bible Fellowship is great, but sometimes I feel awkward as the only single person, although this is probably just me.
I do want to be married and have a family, and I pray for my future husband, but as far as meeting someone…" Her voice trailed off. "Where would we meet?"
2197 reads