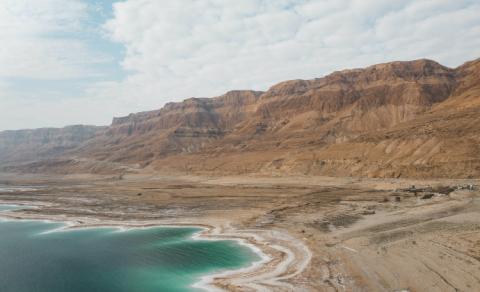 Paul the Apostle was from the tribe of Benjamin. In Luke 2:36a, we read about a widow named Anna who prophesied about the infant Jesus. "There was also a prophet, Anna, the daughter of Penuel, of the tribe of Asher." The priests were from the tribe of Levi. The largest of all the tribes, however, was the tribe of Judah. We see these particular tribes mentioned in the New Testament (obviously excluding Revelation 7, where all the tribes are mentioned except Dan).
This raises a question: Were the "lost tribes" of Israel really lost? Or just depleted? The Old Testament answers this question, I believe.
Many Bible students do not realize the constant interaction between the faithful Jews from North Israel with Judah (what once would have been "Southern Israel"). Jerusalem was the capitol of Judah, and the location of Mount Zion, upon which the Temple was built. The word "Jew" is derived from the tribe, "Judah."
Judah and Israel were a single united nation under King Saul. This unity was experienced for most of David's reign, and all of Solomon's reign. The united nation was known as "Israel," for the twelve tribes had all descended from a man named "Israel" (whose former name was Jacob).
The nation split after Solomon's death into Judah (the south, where Jerusalem was) and the north, which included the bulk of the nation. The northern divisions retained the name "Israel."
1207 reads