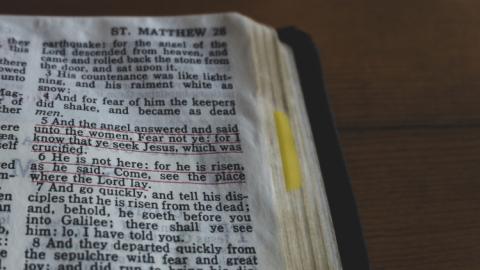 The Kingdom of Heaven?
Matthew 3 begins with John the Baptist proclaiming, "Repent, for the kingdom of heaven is at hand!" (Matt. 3:1-2). It has him calling Pharisees and Sadducees "a brood of vipers." (Matt. 3:7), which hardly matched the exalted spiritual status they gave themselves. Later in this Gospel we see Jesus calling Pharisees (and scribes) hypocrites and "fools and blind" (Matt. 23:13-19). In Matthew the religious leaders get called all kinds of names. Modern scholarship has tried to correct these Matthean malapropisms, and we do know of Pharisees who became followers of Jesus (Acts 15:5). All in all though, the portrait the Holy Spirit has left us in the first Gospel does them no credit at all.
After the temptation of Jesus, which I shall look at from Matthew's perspective soon, we find Jesus immediately preaching "Repent, for the kingdom of heaven is at hand." (Matt. 4:17). This is of interest because it means there is a direct continuity between John's preaching and Jesus' preaching.1 There was therefore a large swell of expectation of the "kingdom of heaven" in the early days of Christ's ministry wrought by the attention-grabbing efforts of the two men.
552 reads