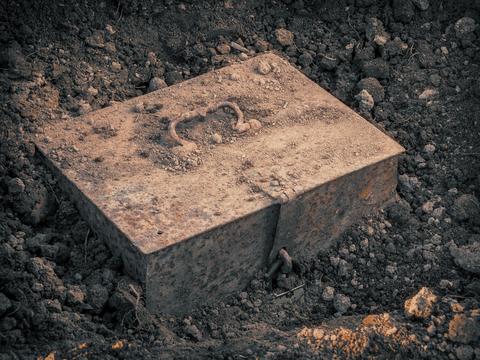 Reposted from The Cripplegate.
Geoffrey Chaucer wrote his famous Canterbury Tales in the 14th century. One of the stories in this narrative is the Knight's Tale. As a group of pilgrims is on its way to Canterbury, the knight tells his tale about two rival knights, Arcite and Palamon, both vying for the hand in marriage of a fair maiden, Emily. The knights face each other in a public tournament for her hand. Both seem to want victory, but…
But then come the prayers which reveal their true desires. Emily prays that she will marry the one who truly loves her. Palamon prays that he will marry her. Arcite prays for victory in the tournament.
All three prayers are answered when Arcite wins the tournament, but then he falls off his horse and dies, so Palamon, who truly loves Emily, gets to marry her.
This story shows what happens when true desires are exposed, which is what we see in Matthew 13.
In Matthew 13:44-46 we see two short parables about the Kingdom.
The kingdom of heaven is like treasure hidden in a field, which a man found and covered up. Then in his joy he goes and sells all that he has and buys that field. "Again, the kingdom of heaven is like a merchant in search of fine pearls, who, on finding one pearl of great value, went and sold all that he had and bought it.
Jesus tells two short stories of men who found something of great value, and whose desire for that object was greater than any other they had. From this we learn…
1228 reads