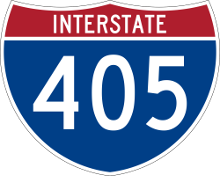 First appeared at The Cripplegate in 2011.
Carmageddon came and went, with no serious delays or deaths attributed to the temporary pause on LA's car-craved culture. But of special note, Carmageddon did not even disrupt LA's elaborate eruv network.
There is perhaps no contemporary illustration of the folly of man-made religion as absurd as the eruv, and if you are unfamiliar with an eruv, you are missing out. Because God forbid the Israelites from working on the Sabbath, the Talmud—not content to simply leave the concept of work up to the conscience—created an elaborate system to protect people from accidentally working on the seventh day.
1498 reads