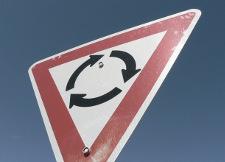 Read the series so far.
The humble, submissive, thankful attitudes of worship are what make any response to bitterness genuinely Christian. Honoring God with our attitudes is at the heart of why it's worth the trouble to avoid prolonged bitterness.
But believers struggling with bitterness should also take advantage of practical wisdom. We need to be tactical as well as strategic. With that in mind, my aim here is to commend one practical response to bitterness, along with some caveats and cautions.
Simple though it is, this strategy has made a huge difference in my own life.
2795 reads