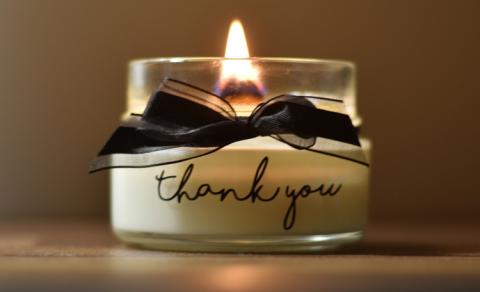 By Diane Scallon
Did you know that practicing gratitude can rewire your brain? Yes, the brain, this amazing creation of God, can be rewired! Gratitude is a heart change that leads to behavioral change, ultimately improving your physical, mental, and spiritual health and even cultivating a delight for life.
A Neuroscience Lesson
Our brains are composed of many parts. The limbic system is responsible for our emotions. It consists of both the amygdala (looks like an almond) and the hippocampus (looks like a seahorse). Both of these regulate emotions, as well as other things like memory and body function. In addition to these beautiful parts of our brains working together on our emotions, the neurotransmitters dopamine and serotonin play vital roles as well. For example, when these are released, we tend to feel joyful. This happens both when we are practicing gratitude and receiving gratitude.
Let's talk for a moment about the brain healing itself, a phenomenon called neuroplasticity. Neuroplasticity—essentially, the brain's ability to rewire itself by forming new neural connections—is involved when someone has to create new ways of functioning due to a brain injury or another health issue. The brain learns! When we practice gratitude, we train our brains to make new neural connections, leading to physical, emotional, and spiritual benefits.
808 reads