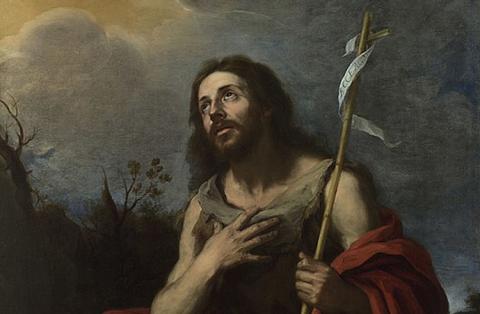 The Puzzle
Jesus testified of John the Baptist that, "if you are willing to receive it, he is Elijah who is to come." (Matt. 11:14). John the Baptist was the forerunner of the Lord. Therefore, when Jesus will later speak in reference to John the Baptist, as "Elijah…come already" (Matt. 17:12-13), He is saying that John was an Elijah-figure, even though John himself had told the people that he was not Elijah (Jn. 1:21).
Because Christ was rejected for who He was, John's Elijah-like role was also rejected. But there is a fascinating double entendre in Jesus' witness to John, as can best be seen if we reexamine what is said in Matthew 17:
And His disciples asked Him, saying, "Why then do the scribes say that Elijah must come first?"

Jesus answered and said to them, "Indeed, Elijah is coming first and will restore all things.

"But I say to you that Elijah has come already, and they did not know him but did to him whatever they wished. (Matt. 17:10-12).
What is interesting about the Lord's testimony here is that He seems to give the impression that John the Baptist's ministry ended with his martyrdom (Matt. 14:1-11), yet He also said that "Elijah is coming first and will restore all things." (Matt. 17:11). So what is the connection between John and Elijah?
293 reads