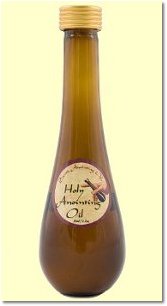 "Is anyone among you sick? Let him call for the elders of the church, and let them pray over him, anointing him with oil in the name of the Lord" (NKJV: James 5:14).
If James 5:14 tells us to call on our church's elders when we are sick, then admit it—a lot of us need to 'fess up! Have you even once called your church's elders, seeking prayer? If you are like me, the answer is "no." Then again, we're not alone. James 5:14 also commands elders to lay their hands on the sick. If this means our elders are to do this every time a member is sick, then our elders are also guilty for not following Scripture. Have we all broken faith with our Lord Jesus?
The meaning of "sick"
We could try to explain the verse by supposing that James only intends elder attentions towards serious sickness, but the text doesn't say that. Or, we could imagine such prayers and the laying of hands are to be done when a believer's sickness is brought on by sin. But again, the text doesn't say that, and some of the more hypochondria-prone among us might also be the most sensitive to personal sin, real or imagined. How could we know if our sickness were caused by sin, or the common cold?
Instead of translating the verb in James 5:14 as "sickness," perhaps we should translate it as "weakness." After all, this is how this verb is translated twelve of the fifteen times it appears in the NT letters to the churches.1 That's reason enough to make it a solid choice in translation. But the idea of sickness in James 5:14 has a long and venerable history, even if it is pretty much universally ignored!2
21085 reads