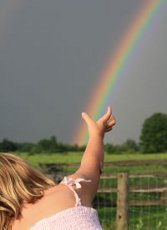 Read Part 1, Part 2, and Part 3.
Thomas Edison had over 1100 patents to his name. His inventions included the incandescent light bulb, the phonograph, the moving-picture camera, the electric locomotive and the alkaline battery. "My philosophy of life," said Edison, "is work—bringing out the secrets of nature and applying them for the happiness of man." Among other things, Edison possessed an uncommonly strong work ethic, an unwavering practical bent, an almost boundless optimism, and an unusually high amount of curiosity.
A driving force
Curiosity is a driving force in the human psyche. Martin Heidegger, in one of his numerous sallies into the labyrinth of lost ideas to find Dasein (existence), attempted to explain curiosity for us. First, he says in a rather backward fashion, curiosity is "letting the world be encountered by us in perception." Then, he proceeds to relate that curiosity "seeks restlessness and the excitement of continual novelty and changing encounters." Through curiosity, existence is constantly uprooting itself. Heidegger then concludes his dismal discourse by saying that curiosity always ends in ambiguity (Being and Time, 1.5).
We may all thank our lucky Daseins that Thomas Edison never read Heidegger. We may also be certain that Heidegger wasn't thinking about children at all as he discussed curiosity. If he had spent much time studying little children (or remembered his studies), he would have comprehended that curiosity is an inborn tool for learning. It provides the drive to discover. An infant, regardless of its environment, will put this tool right to work early in life: looking at things, grasping at objects, playing with them, talking to them and putting them in his mouth. Aristotle said, "All men by nature desire to know." (Metaphysics, I.1) We may well add, the desire is awakened shortly after birth.
1432 reads