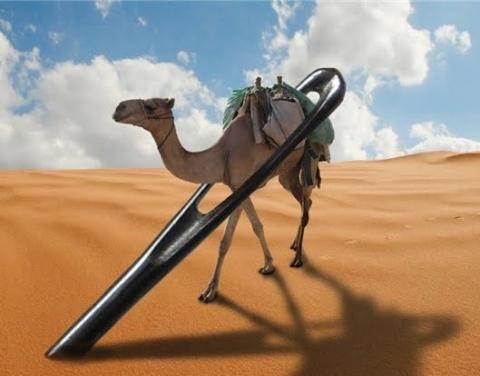 I minister in a church sub-culture that has no understanding of the fundamentalism/evangelical debates. I received theological training from an excellent fundamentalist seminary. But, the church I serve has no self-conscious fundamentalist identity, even though it's a member of the GARBC. It's an "evangelical" church, though many members might not know exactly what that means.
Recently, a church member asked me what an "evangelical" is, what a "fundamentalist" is, and how they're different. This article is basically how I answered. It's a short answer. But, I think it captures the basic distinction between the two groups.1
Fundamentalism in America began as a protest movement within conservative Christian circles in the late 19th century. Christian leaders in churches, bible colleges, seminaries and denominations began to be aware of a revisionist, unorthodox approach to the Bible and theology. There was a willingness to reevaluate the integrity of the Bible, how it was transmitted and preserved, whether Adam and Eve were real people, whether Moses really wrote the Pentateuch, whether Isaiah really wrote all of Isaiah, whether Jesus was really conceived by a miracle of the Holy Spirit, whether miracles really happened, and more. This openness to "new ideas" began in seminaries and gradually filtered down to the pulpits in local churches of many denominational stripes.
2230 reads