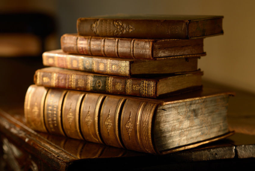 The True Confession (1596) was the work of an English-Separatist congregation of Baptists in exile in Amsterdam. This excerpt is from William L. Lumpkins, Baptist Confessions of Faith, revised ed. (Valley Forge, PA: Judson, 1969). The spelling was updated where necessary.
A TRUE CONFESSION OF THE FAITH, AND HUMBLE ACKNOWLEDGMENT OF THE ALLEGIANCE, which we her Majesty's Subjects, falsely called Brownists, do hold towards God, and yield to her Majesty and all other that are over us in the Lord. Set down in Articles or Positions, for the better and more easy understanding of those that shall read it. And published for the clearing of ourselves from those unchristian slanders of heresy, schism, pride, obstinate, disloyalty, sedition, etc. which by our adversaries are in all places given out against us.
Article 2
That God is a Spirit, whose being is of himself, and giveth being, moving, and preservation to all other things being himself eternal, most holy, every way infinite, in greatness, wisdom, power, goodness, justice, truth, etc.
And that in this Godhead there be three distinct persons, co-eternal, co-equal, and co-essential, being every one of the one and same God, and therefore not divided but distinguished one from another by their several and peculiar properties: The Father of none, the Son begotten of the Father from everlasting, the holy Ghost proceeding from the Father and the Son before all beginnings.
3885 reads