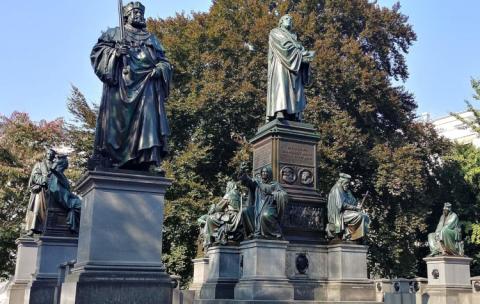 In September of 2017, my wife Lynnette and I were privileged to visit the land of Germany and tour the sites of the Reformation in celebration of its 500th anniversary.
The trip was memorable—even life-changing—for a number of reasons.
First of all, the trip was given to us by our friends at Grace Bible Church, in Portage, Wis., where I had served as interim pastor for nearly two years. Suffice it to say that we will never forget all that that congregation did for us.
Secondly, the trip took place less than three months after my wife had brain surgery to remove a pituitary tumor. That period, in the late spring, summer and fall of 2017, was one that I would never want to redo—and yet I cannot imagine my life without it. It led directly into our determination to seek to serve in my position with The Friends of Israel Gospel Ministry.
Thirdly, this was our first experience with international travel. That, in itself, was extremely significant for us.
Finally, this trip took my interest in, and passion for, the Reformation, to an entirely different level. Although I have been fascinated with the Reformation all of my life (being raised a confessional Lutheran) and have preached on it for nearly 30 years, this trip opened my eyes to so many new realities, and brought it all to living color in my mind.
2065 reads