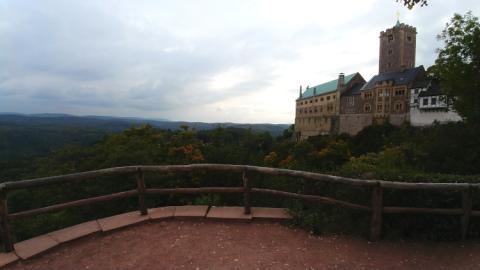 Read the series.
Those who love holding a Bible in their hands—which they can read in their own language—should be aware of and grateful for the monumental importance of Dr. Martin Luther's 10-month stay at the Wartburg Castle in 1521 and 1522.
It was during this time that Luther first translated the New Testament into German—in just 11 weeks! In so doing, he literally began the modern era of Bible translation.
In the providence of God, Luther was used to launch the Reformation in the wake of two events of inestimable significance. The first was Johannes Gutenberg's invention of the printing press, with movable type, in 1450, in Mainz, Germany. The second was the work of a courageous Dutch priest, Desiderius Erasmus, who first published the Novum Instrumentum in 1516, in Basel, Switzerland.
Erasmus compiled the Greek text of the New Testament, using the limited resources available to him, and also provided an original translation of the New Testament into Latin.
We know that Luther probed Erasmus' text enthusiastically, and had access to it inside the Wartburg.
Erwin Lutzer states of Luther's time there:
1717 reads