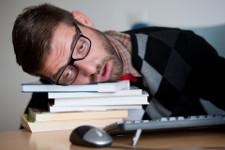 Recently at the University of Illinois at Urbana-Champaign, fifteen students in a writing course taught by Professor Catherine Prendergast wrote a response to published essays in the New York Times and Slate, which focused on approaches to lecturing.
The response of these students is enlightening especially for those who would be effective teachers and communicators. I observe (at least) 10 lessons from their brief letter that are helpful not just for those who are delivering education in the classroom, but also for those in leadership and administration.
"[I]t is not good for a person to be without knowledge, and he who hurries his footsteps errs " (Proverbs 19:2).
2556 reads