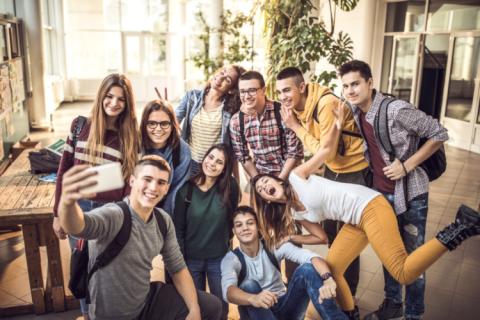 Encouraging a new generation to go on for God
A new generation is emerging right before our eyes. The Millennials are now adults, and today's current youth culture is dominated by members of Generation Z. Everyone from professional marketeers to church leaders are beginning to realize that things are changing dramatically.
Research abounds about the characteristics and motivations of Generation Z. Most sociologists and demographers agree that this generational cohort, born between 1995 and 2010 and which now constitutes over 25 percent of the US population, is about to have a significant and lasting impact. That's why James Emery White makes this recommendation, "Drop everything and start paying attention to Generation Z. They will not simply influence American culture… . They will constitute American culture."
Based upon my own personal reading, research, and observations, here are some defining features of this new generation.
Gen Zs are "digital natives."
This generation has always had constant access to the internet in their pockets or purses. I've seen two-year-olds with their own iPads, and five-year-olds with their own smartphones. I'll add to this later, but as Seemiller and Grace have suggested, the members of Gen Z are most likely the offspring of Gen Xers. Gen Xers were the first generation to use their PCs or Macs for work, and they are the first generation to be totally comfortable with their children utilizing various devices for continual connection to the internet.
1151 reads