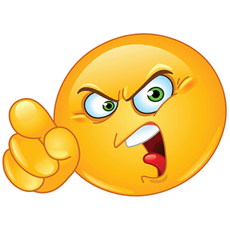 If a Christian has been personally wronged by another Christian, should he just forgive and forget? I don't believe he should. I think that would be a terrible mistake, and this attitude (while well-meaning) is very dangerous for local churches. It papers over disputes, and presents a false front of unity where, in fact, bitterness and sin often abound below the surface. Here is my position, briefly:
If a Christian offender has been made aware of his offense against another Christian, and if the offender refuses to repent and ask for forgiveness from the victim, then victim should not forgive him
Now understand - when I write this, I'm envisioning two professing Christians in the same congregation; one of whom is defiantly unrepentant. My position is drawn from this passage (Luke 17:3-4):
Take heed to yourselves; if your brother sins, rebuke him, and if he repents, forgive him; and if he sins against you seven times in the day, and turns to you seven times, and says, `I repent,' you must forgive him.
What is the situation?
One Christian sins against another. Matthew 18:15-19 deals with how a church should handle disputes among brethren. This passage addresses the individual aspect. This is about how you and the other Christian should handle the matter. This is important, so get this straight in your head up front - when we talk about forgiveness, there is a difference between a believer and an unbeliever. These are completely different categories. How so?
16231 reads